Blair Mountain
Dillsburg, Pennsylvania
Irvin Naylor is a legend in the Mid-Atlantic ski industry: he is Founder and President of Snow Time, Inc., owner of Liberty Mountain, Ski Roundtop, and Whitetail. He contacted DCSki in early 2008 to provide his memories of Blair Mountain. Irvin writes:
"Blair Mountain was founded about 1961 by five York, Pennsylvania partners - Bart Goldensburg, who had a ski shop; Bennett Williams, a real estate dealer/developer; Herb Borger, how owned/operated a steel supply business; and two others now escaping memory. It was located a few miles northwest of Ski Roundtop on about 300 vertical feet.

Inadequate capital apparently prevented them from acquiring the top 50 or so vertical feet and the orchard adjoining all of which was about 50 acres and acquired by Yorker industrialist, Don Graham and York attorney, Wentworth Vedder, who then offered the property for sale to the Blair Mountain group for cost and a little profit.

The ski area was served by a rope tow and was bifurcated at the bottom by a public road. Most rental users simply walked across the road on their rental skis! It was an embryonic ski area which had much to learn. I remember taking my young son there and at the end of the day having a bale of straw dropped on the tips of my skis because I apparently did not move back far enough/quickly enough from the rope tow to satisfy the attendant who was then shutting down. I remember that and the loss of son's shoes at the end of a boot rental day as being two of the reasons I started Ski Roundtop - a far bigger mountain with improved technologies and enlightened management.

I suspect history justified the effort as Roundtop opened on December 10, 1964 and I think it was the spring of 1966 that Blair announced their closure.

The ski area is today hardly discernable after 40 years of growth and at last notice the lodge had been converted to offices.

Blair Mountain and its founders were in fact some of the earliest in the ski industry."
Woody Bousquet was able to purchase a ski patch for Blair Mountain from eBay:
A DCSki reader provides this link to a web page describing a Rory Gallagher concert held at Blair Mountain in 1972. He includes a link to a Google Maps page with more information on Blair Mountain (click on the blue skier icon).
In October, 2008, Woody Bousquet drove by the Blair Mountain Ski Area site and took the following three photos. "The base lodge now houses a photography studio," Woody writes. "The photographer has a framed sketch on her wall that shows the lodge when the ski area was in operation. I wish I'd had the time to check out the ski slope property across the road. Now that the owners have found this website, maybe they will take some photos of the property to document the remains of Blair Mountain Ski Area further."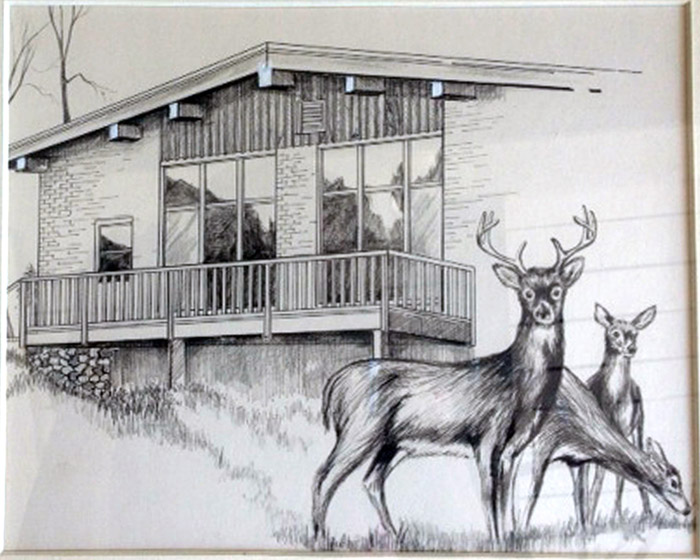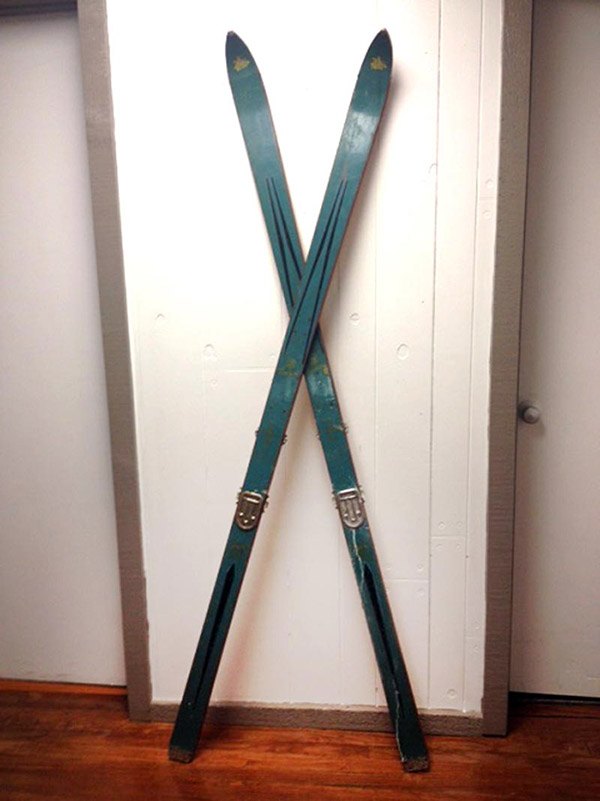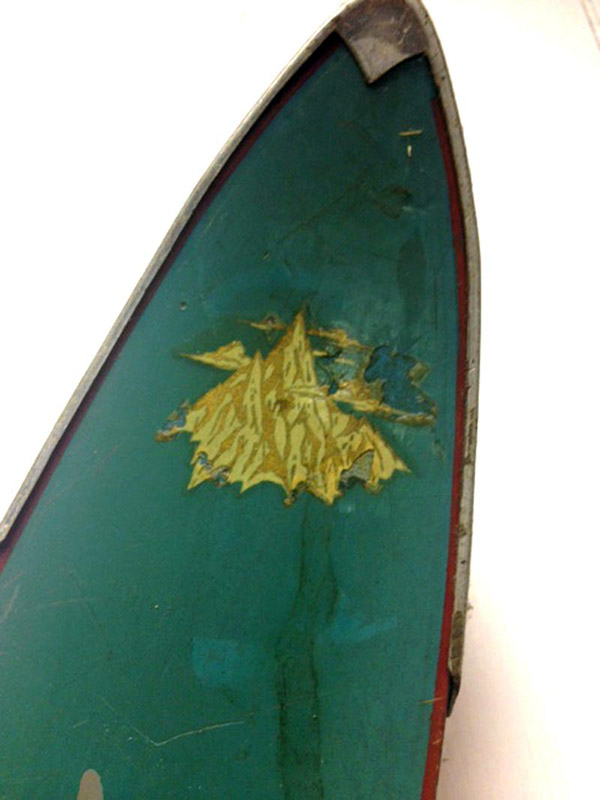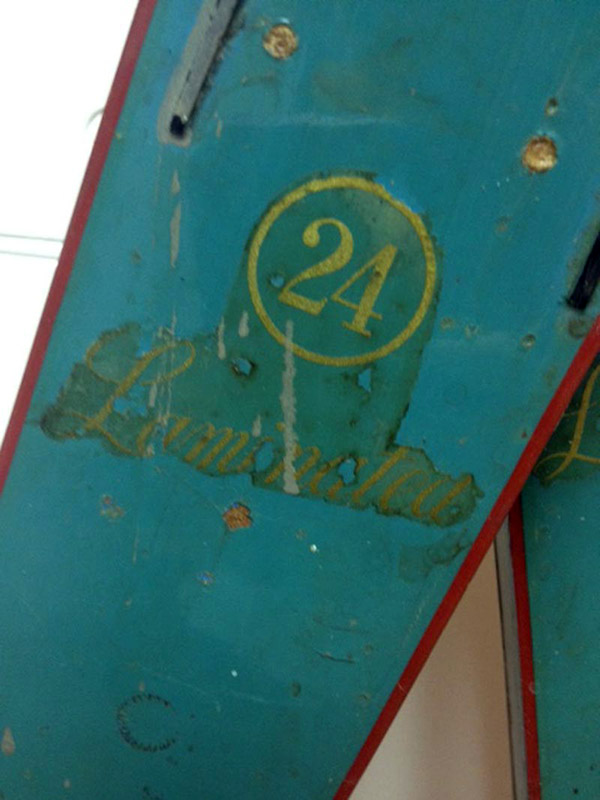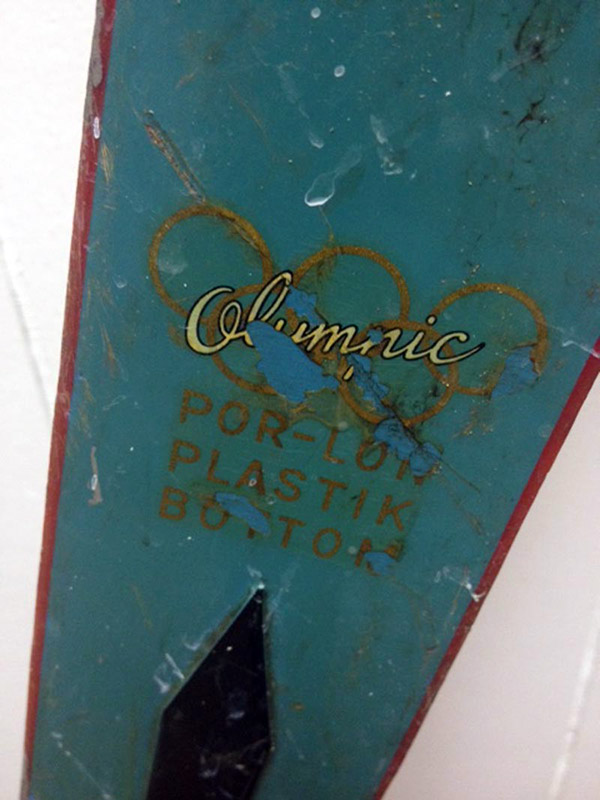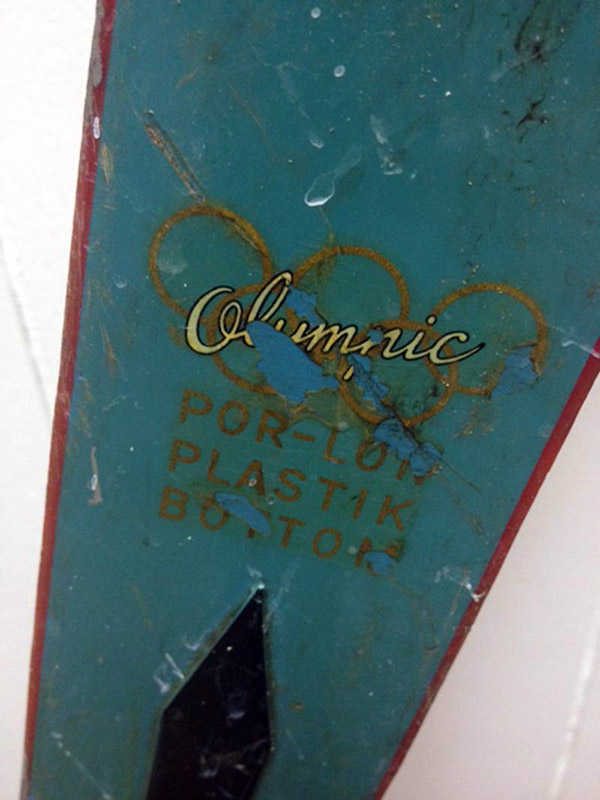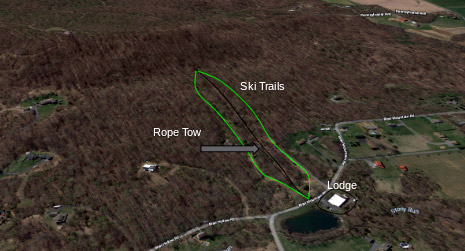 In April, 2019, ProSkiier465 provided the following photos of Blair Mountain.