Snowshoe over Thanksgiving week - worth going?
6
posts from
4
users
Updated 11 months ago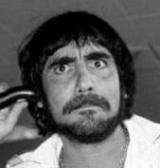 Folks,
Does anyone remember how Snowshoe was over Thanksgiving last year or any recent previous years?  Were they even open yet?  We might be able to go there over Thanksgiving this year and am trying to assess how feasible it might be.  I'd assume if it's open it would only be the main village but not Silver Creek or Western Territory.  Does that sound about right?

Look for 8 - 9 trails open in the basin area.  Nothing to write home about.  They will be mostly green trails feeding Ballhooter and Powder Monkey.  They usually have Spruce open as well.
My advice - wait until the last minute to book a place.  If you are going for a ski experience, you'll be disappointed.  If you are just trying to get some early runs in and spend some family / friend time, it may be worth it.
We usually ski a half day.  Doing laps on Spruce gets old after a while.  Dinner and beers with guys and gals I have not seen in a while makes it worth going. 

Leading up to opening week last season, mother nature cooperated enough to let Snowshoe take full advantage of their new guns and it showed.
http://www.dcski.com/forum/95441
Previous few seasons they opened with just a few WROD trails.  Still, like BD said, have a plan B.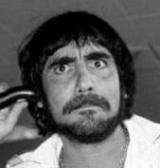 Well, if we go at all it will only be IF the conditions look good.  We are travelling to Canada for US Thanksgiving and thought we might swing over to Snowshoe on the way back down to where we live in NC.
You might ask why we don't just ski up north since we're going up there.  It's because we have season's passes at Snowshoe, plus it would be a good way to break up the drive, which I usually do in one very long day.

Keith_Moon wrote:
Well, if we go at all it will only be IF the conditions look good. 
I found a little nugget in my archives from opening day last year.  It was better than I remembered.

Remember thanksgiving is late this year. (It's actually the second weekend of snowshoes season this year) I think they had the X and camp 99 open by December 1 or 2 last season. I wouldn't count on that by any means, but it's possible to have some black diamond skiing by that point.
Shout it from a mountaintop.
If you'd like to share your own comments, please
log in
to DCSki.