Mid-Atlantic Gathering in Western PA, Feb 1-4, 2019
9
posts from
8
users
Updated 4 days ago
519 views

Mid-Atlantic Gathering in Western PA, Feb 1-4, 2019
We are planning a Mid-Atlantic Gathering in Western PA over the weekend of Feb 1 to 4, 2019. The Gathering will be centered around rustic and affordable Laurel Mountain Ski Area, where we plan to ski on Sat and Sun, Feb 2 and 3. For those who want to extend the weekend, we may ski Friday, Feb 1 and/or Monday, Feb 4 at Laurel Mtn, or Blue Knob (one hour east of Laurel Mtn), or Seven Springs ski area (45 minutes south of Laurel Mtn). For maximum flexibility we may wait until a week or two before the event to assess local conditions and firm up the exact roster of ski days and venues to be visited by the group, but Feb 2 and 3 are targeted for Laurel Mountain. One example of Laurel Mtn's affordability is that a three day lift ticket there for Fri, Sat and Sunday is only $104 adult, $98 child.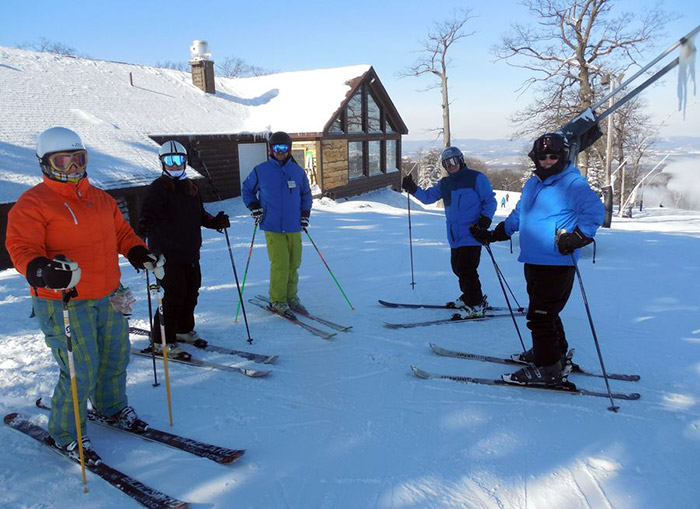 Several of us will be staying Fri, Sat and Sun night in a rustic cabin in Linn Run State Park near Ligonier, about a dozen miles from Laurel Mtn. We can host some après-ski activities/meals at this house, but we expect participants to identify their own overnight lodging. Other rustic cabins are also available, full kitchens but no bathrooms or indoor water, the shower house is nearby. Here are a few other suggestions: On the west side of the mountain, In Ligonier, the Ramada Inn. Located in Laughlintown a little closer to the mountain, is the Ligonier Country Inn. Here is an AirBnB option on the mountain less than a mile from the ski area, Laurel Mountain Cabin. Another AirBnB option between Ligonier and Laughlintown, one of several identical new constructions, is the Sunset Cottage. On the east side of the mountain in Jennerstown there is the Huddleson Court and the Laurel Manor Motel. Several other AirBnB and VRBO options are available. There are several motels in Somerset, PA or Donegal, PA each about a 30 minute drive to the mountain.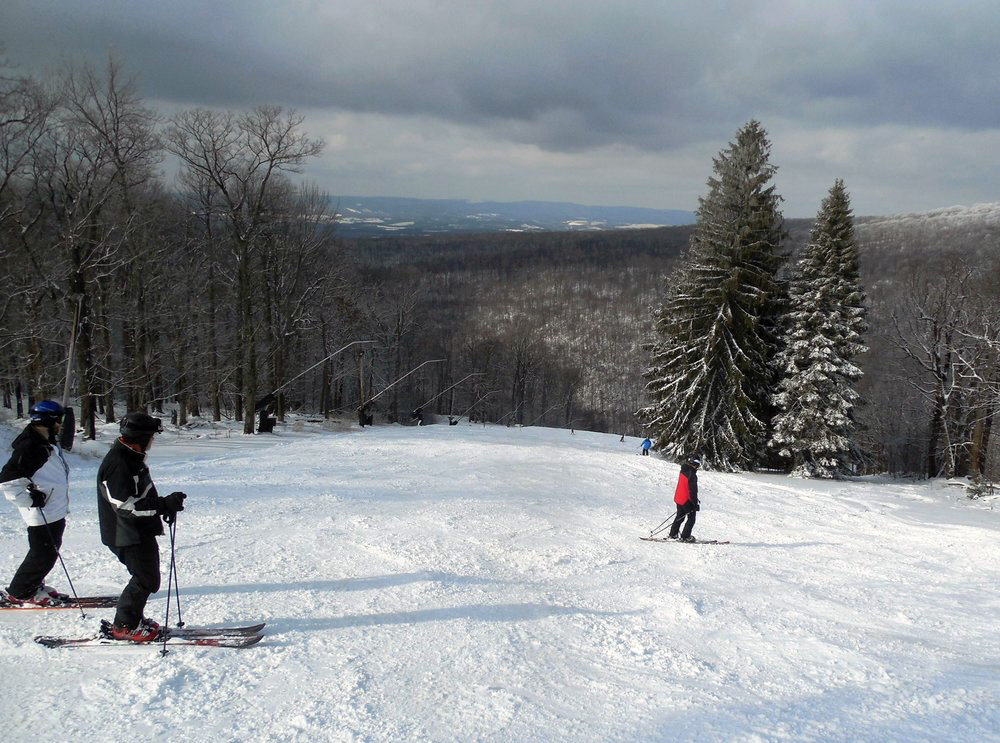 We have a few options for extending the weekend and skiing at two additional nearby ski areas depending on interest and conditions. A three day (Fri, Sat, Sun) lift ticket at Laurel Mtn is only $104 adult and $98 child, a Monday ticket at Seven Springs is $67, a Friday ticket at Blue Knob is $35.


We will post further details in this thread as the date approaches. Let us know if you have any questions. Come one, come all!


Details on Laurel Mountain: this is a throwback kind of place and although not huge (760' vertical, 20 trails, numerous glades), it has great character, scenic groomers, a challenging steep run (groomed), and several terrific glades and mogul fields when Mother Nature cooperates. It is never crowded and often feels like your own private ski area with a mountaintop base lodge that has amazing views and an awesome pub. We are hoping that in early Feb there will be good ski conditions at Laurel Mtn, but the option of skiing nearby Seven Springs and their extensive snowmaking system will ensure a good variety of terrain to enjoy over the weekend. Laurel Mtn and Seven Springs also offer a joint three-day weekend Highlands Ticket that participants might want to consider among the various ticket options. If we have enough participants we will look into group discounts on lift tickets.



FYI, here are a couple of trip reports with photos on Laurel Mountain and nearby ski areas: http://www.dcski.com/articles/1507
http://www.dcski.com/articles/1554

Here's another DCSki thread with a link to a video we did at Laurel last year.  That place was fun.  Scroll down about 4 posts to see the video.
http://www.dcski.com/forum/92179

Hello, new poster here. I've skied Laurel for years, and have enjoyed the past 2 years sking with Laurel hill crazy. I hope to join in the fun that weekend and finally meet some of you folks. I've enjoyed reading all the posts the past year or so.

Penciled in to our to do list. Hope nothing pops up in conflict with a drive up Friday, ski day Saturday, and drive home Sunday morning.  Might also ski a couple hours Sunday if something amazing happens which would make a good excuse to delay an early departure.

Just an FYI, depending on exactly where your cabin is.  The road between Linn Run and the top of the mountain washed out this summer.  They were working on it this Fall but I'm not sure if they got the work done or not.  If they did not, you may want to make sure your cabin is above the closure.
It wouldn't be the end of the world either way, but you'd have a longer route around to get to the resort if the road is closed still.
If there'd been any decent mt biking weather this fall (or summer for that matter), I'd have a better update but it's been a few weeks since I've been up there and it wasn't finished the last time I was there.  I'm sure the DCNR office in Laughlintown could tell you.

the road was to reopen this week, I believe Laurel Hill Crazie will be staying in the Linn Run cabins and he is on top of things
that said the road up thru Linn Run and across to Laurel is somewhat scary as it is a snowmobile trail in winter.

Thanks Leo, what imp said. We will head out to Rt. 30 to get to Laurel. Drive time is about the same. Hopefully Linn Run Rd will be closed because of a deep snow pack.

Sounds like great fun!  Unfortunately I can't make it because I'll be starting a week at Taos that weekend.  Hope you have great weather!

Seven Springs, 11/10/18 10AM. cranking for real or just blowing out the mice?
It looks like an earnest attempt to cover Wagner, Stowe, Fawn Lane, and somebody said they were blowing on the North Face but I could only see above the tubing park from the main lot and maybe they're blowing on Lost Boy.
Wagner Slope
Stowe Slope
Shout it from a mountaintop.
If you'd like to share your own comments, please
log in
to DCSki.