Snowshoe Lodging Options?
8
posts from
6
users
Updated one year ago
Hey All,
I'm looking to take my son skiing at Snowshoe for 3 or 4 days this upcoming season in late January/early February on a non-holiday week. Probably a Wednesday-Saturday.  It will just be the two of us.  I'm looking for lodging recommendations for two people in a location that is close to the slopes (e.g. I'd rather walk 100 yards than 500 yards).
Thanks for any input.  I've looked at the map and sorted through the website, but it was still unclear to me where to choose.  Guess I was leaning towards Allegheny Springs because of the outdoor pool, Mountain Lodge, or Seneca.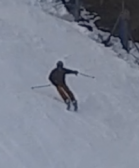 When you say "close to the slopes", which area of the resort are you referring to? Various options are slopeside but may not start you out in the location you want to be. Based on the fact that you are looking at Alleghany Springs, I am guessing that you want to stay in the Basin area. There are 5 complexes based in the Basin area (moving from skier's right to skier's left): 
     Alleghany Springs, Mountain Lodge, Rimfire Lodge, Highland House, Expedition Station
These are all slopeside or nearly so. I have stayed at all of these except Alleghany Springs (too rich for my blood).  Rimfire Lodge is not quite slopeside, but it is a very short walk (~50 yards) across the cental village to access the slopes. It also has an indoor parking garage if that sort of thing is important  (for me it was nice because it made loading/unloading easy for my family of four). I think there may also be a short walk to the slopes involved with Allegany Springs but I believe it would be even shorter than the walk from Rimfire. Mountain Lodge was definitely the oldest of the housing options and the one at the lowest pricepoint but I actually found it most convenient in terms of parking, access to Split Rock Pools, and slope access. Expedition Station is far enough to skier's left that accessing the main Ballhooter runs first thing requires some poling uphill (so you would most likely be starting off on Gandy or Choker to avoid this).
Hope this helps. Let me know if you have any more specific questions.
EDIT: I had forgotten about Seneca - I do not know too much about this one.

Hey ultragib,
We have a nice studio atop north mountain with views right at 100 yards to Powder Ridge trail and lift.
You can find us at VRBO.com/905445 "Cozy Chalet".  Trust you will find the rates a good value, and you can shuttle to village/split rock right outside our door.
Cheers!

Here's 33 one bedroom condos in Mountain Lodge to choose from.

I stayed at Rimfire a couple times with my daughter when she was a tween.  The underground parking was one of the reasons.  Short enough walk to the slopes and the indoor pool and hot tub.  Although for pool, hot tub, and sauna, staying at Silver Creek is best.  Especially if interested in night skiing.  Of course, not as good if planning to eat out for dinners.
Thanks to everyone for your replies and PMs. Mountain Lodge looks very appealing.  Really appreciate it.

I have stayed in almost every unit on the moutain over the last 40 years.  In my opinion Mountain Lodge is really starting to show it's OLD age.  You WILL hear the neighbors through the walls they are thin as paper.  OK, not quite THAT thin but you WILL hear each and every passerby in the halls as the bedroom wall is against the hall wall.
Rimfire is about 10 years newer and a LOT quieter as is Seneca and Allegheny.  Even Highland house is more "upscale" than Moutain Lodge but some of the ML units have been updated and are nicer even if they can't change the walls.  All these are less than a 2 minute walk to the slopes

One other thing… as long as your not planning on booking around one of the holidays Snowshoe is offering a GREAT DISCOUNT on lodging but only for 8 days with it ending on Monday I think.  Snowshoe has offered this "early booking" discount EVERY YEAR at the beginning of October but it's not promoted well so few people are aware of it. This year they are callign it "FLURRY OF SAVINGS" and it can save you up to 30% on some units.  However, this discount is for a VERY limited time so you MUST act fast if you want to save soem serious coin.  Hopefully you are subscribed to this thread so that you get this notice.  I think you only have until Monday the 8th

Another PLUS of booking directly with Snowshoe is that you don't have to put up those RIDICULOUS deposits nor are you FORCED to pay for rental "insurance"(aka additional profit for the rental agency and little else).
Snow reason not to share.
If you'd like to share your own comments, please
log in
to DCSki.