Quick TR: Whitetail
1
post from
1
user
Updated one year ago
1,131 views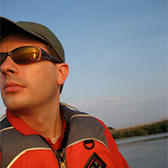 I swung by Whitetail on Saturday night (January 27) for a couple hours of skiing, arriving around 7:45 p.m. and skiing until the lifts closed.  By 8 p.m. the crowds from the day had largely left, leaving things pretty empty.  It was pleasantly warm — around the mid-50s — and the snow was a little soft but really nothing to complain about.  It was breezy/windy at the very top of the mountain but as soon as you made a few turns the wind wasn't an issue.  There were a few thin areas on Limelight but otherwise the trails were in good shape.  I managed to ski all the experts and intermediates at least once.  As I left Whitetail around 10:15 p.m., light rain started falling.  Looks like today is drizzly, but I think Whitetail will get through that OK.  Snowmaking should return Monday night or Tuesday.
Snow reason not to share.
If you'd like to share your own comments, please
log in
to DCSki.