Massanutten Opening Date?
5
posts from
2
users
Updated 3 years ago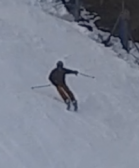 Does anyone know the target opening day for Massanutten is? I could not find this information on their website.

Typically not much info on the Mnut website related to an opening date.
Did find out recently that Freestyle of Charlottesville (and Wintergreen) will have their demo tent up at Mnut on Jan. 7-8.

It's snowmaking time at Massanutten!  Going to be cold all week.  Guns are on all over the lower mountain today as of 11am.  Can see DJ is all white already.  Presumably started earlier at night. 12/16 is Opening Day for snowsports.
From the Mnut website as of 12/9/16:
"The weather outside is cold and Massanutten's snow guns are on! We plan to open the Ski Slopes and Snow Tubing Friday, December 16th for the 2016-17 season. Check out our webcams to watch our snow making progress in real time. 
The Ski Slopes and Snow Tubing typically open in mid-December, but varies each year based on weather. We require consistent periods below 32 degrees to make snow."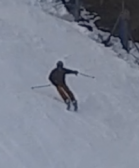 Excellent! Kids out of school the entire week before Christmas. I am sure we will head up there for a couple day trips during that time.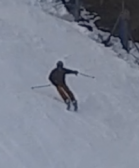 Mnut open today. Both Diamond Jim (fun cruiser) and Snowtime (wide open blue) open from the top.
Snowcat got your tongue?
If you'd like to share your own comments, please
log in
to DCSki.