Canaan Valley Resort's snow guns are here
9
posts from
7
users
Updated 3 years ago
3,509 views

It feels like Christmas here at Canaan Valley Resort. We have already received five of the new T40 snow guns, and 12 more guns are on their way. And excitement around here is palpable. Even though we are in that late-summer sweet spot now when temperatures in the valley are perfect for outdoor play, everyone around here is dreaming of snow.
For those of you who love the tech detail, here's more about the snow guns, according to the TechnoAlpin, the manufacturer. These are fully automatic, low-pressure type fan guns. The ones we have are mobile, but they can also be installed on a fixed mount. Components include a turbine barrel with fan motor on the rear, optional heating of the fan blades and turbine barrel, oil-free compressor unit, valve block with seamless wedge wire stainless steel filter insert, motor valves and pressure and temperature sensors and electrical system including LED headlight and flashlight. We can adjust the gun to various heights, and there is a motorized oscillation mechanism with a manual release accessory. The guns are easy to use, with a swivel lever, height adjustment mechanism and valve block on the same side of the machine and LED key illumination so we can power up the guns in the dark of night to be ready for skiers on the first lift up.
For those of you who don't care about any of that, here's the deal in a nutshell: It's going to be an awesome ski season! We are going to double our snowmaking capacity this winter at both the ski area and the tubing park, which will be open by Thanksgiving. The ski area will be open by mid-December, with an anticipated 23 trails and slopes – about half of the runs on the mountain — open right out of the gate.
Stay tuned for more exciting news about the ski area. In the meantime, don't forget to buy your season passes soon. Prices go up on Sept. 30.

This is great news.  Never a downside to being able to make more snow when temp and humidity allow it.

Looking forward to the improvements!!!
How many new guns will be used for tubing vs skiing?  What are the names of the anticipated 23 trails available at  ski area opening?  Lastly, where is the water for snowmaking coming from (any new sources)?!
MorganB
aka The Colonel

So glad you are excited too. Our primary objective is to get a good base cover of snow for wintertime play at both the tubing park (by Thanksgiving) and the ski area. The snow guns will be allocated throughout the ski hill. Some of the first trails we will open will be skier favorites like the Upper and Lower Timber Trail, Timber Spur, Gravity, Face, Ramble, Bunny Buster, Critter Crawl, Weiss Way In and Ski Daddler. That's not a comprehensive list, but we're going to really try to open a good mix of expert, intermediate and beginner runs at the outset of the season. Some of our decision-making will depend on how much help Mother Nature provides.
We're not planning to have the new snow guns at the tubing park because the fan guns presently located there can accommodate the amount of snow we need to open the runs.
West Virginia's Department of Natural Resources gave US Hotel & Resort Management, Inc. (our employer; the management company that operates Canaan Valley Resort including its lodge, ski area and other facilities) permission to invest in repair of a leaky pond that holds about seven million gallons of water. This will be our primary water source for the additional snow guns. This initiative has once again made us grateful for our partnership with WVDNR. The folks there are every bit as excited and optimistic about a successful coming season as we are.


Have you added additional power outlets to trails to support the new guns, or are you using the existing power system? 

If there's been no extra plugs put onto the hill in the last year or two, trails with power for guns are Chute, Valley Vista, Face, Critter Crawl, Weiss Meadow 1, Upper Canaan Curve, B Slope, Alleghaney Alley, and the base area. Also there's marginal power on Weiss Meadow 2, one or two on Upper Ramble/Upper Valley Vista, and the Snowfields.
Meadows 1 and 2 can't run at the same time.
There are low-E sticks at the summit, on Upper Canaan Curve backing up the fan, on Sissy and Bunny, on Cutback and Lower Timber Trail. All those can easily run, leaving old school air to cover Gravity and patch holes where the fans don't reach, like lift load areas.  

That'd be pretty thin on air unless y'all got some good temps, but that gives an early trail list of 13 - Gravity, Upper Canaan Curve, Chute, Valley Vista, Face, Cutback, Lower Timber, Sissy, Bunny, Critter, B, Easy Does It, Allegheny Alley. Shortly after, Upper Spruce, Weiss Way In, Weiss Meadow 1 open, probably with all of Timber, Valley Drop, Ski Daddler, Buck Run, and Canaan Curve.
All this goes away if they've added more terminals on the hill, which is why I'm curious. 

Hello Mr. CVR,
Glad to see you're upgrading your snowmaking.  If there is enough cold weather to open the tubing park by Thanksgiving, you should be able to open the B slope by Thanksgiving as well, especially given the investments you're made.  Having the B slope open with a few features would great draw to your customers, especially if your neighbor isn't open yet.     If you're the only place that has snow the first weekend in December, I'm sure the skiers will flock to CVR.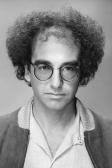 It would be a big improvement if CV left one run ungroomed with bumps.

crgildart wrote:
This is great news.  Never a downside to being able to make more snow when temp and humidity allow it.
+1
Thanks for the updates from Canaan Valley Resort.
Woody
Sharpen your edges. And pencils.
If you'd like to share your own comments, please
log in
to DCSki.