Fire at Seven Springs - no injuries
2
posts from
2
users
Updated 3 years ago
2,657 views

There are few details at this time about a fire that broke out at Seven Springs' massive base complex around 5 this morning.The complex houses a convention center, bowling alley, boutique shops and restaurants adjoining a 7 story hotel. According to a facebook post from an individuals who live in the area the fire started out in the Matterhorn Bar located on the first floor of this building. There were no injuries but the extent of the damages is not known at this time. Ski operations should not be impacted but apres ski could  have one less option.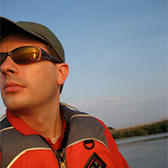 Sharpen your edges. And pencils.
If you'd like to share your own comments, please
log in
to DCSki.