Sugar Mountain opens today
3
posts from
3
users
Updated 14 years ago
3,642 views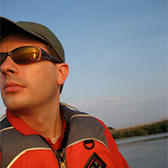 I received a note from North Carolina's Sugar Mountain today indicating that they are opening today (Friday, Nov. 18). They'll have a 10-24 inch surface on Upper and Lower Flying Mile, making a run of about a mile in length over a 1,000-foot vertical drop. Lift tickets are $25 for a full day or $20 for a half day. This weekend prices will be $30 for a full day and $20 for a half day.

- Scott

HMMMMMMMMM… maybe I should bring my skis back for Thanksgiving break, just in case some resorts on the way between B-burg and DC (and I'm using the phrase "on the way" very loosely here- Canaan Valley, Snowshoe,and Wisp would all qualify as "on the way") are open next weekend…

I'm not a big fan of Sugar mtn. The product you ski on lives up to it's namesake, the lifts are old and slow, and everytime I've been there, rock skiing has been popular.

However, they do get things going early and late.
Shout it from a mountaintop.
If you'd like to share your own comments, please
log in
to DCSki.