Killington VT April 15, 2017. Still going strong...
5
posts from
3
users
Updated one year ago
1,364 views

Soft snow but still a very pleasant day.  Main Front face with the K-1Gondola, the Snowden Quad, the backside and North Ridge lifts were open, and so was the Canyon's territory with its double black steeps.
On this picture one can see the slopes of Mt Sunapee on the upper right hand quadrant across the Connecticut River Valley.

Snow depth at Killington is still amazing.
Double-black diamond Double Dipper still in use.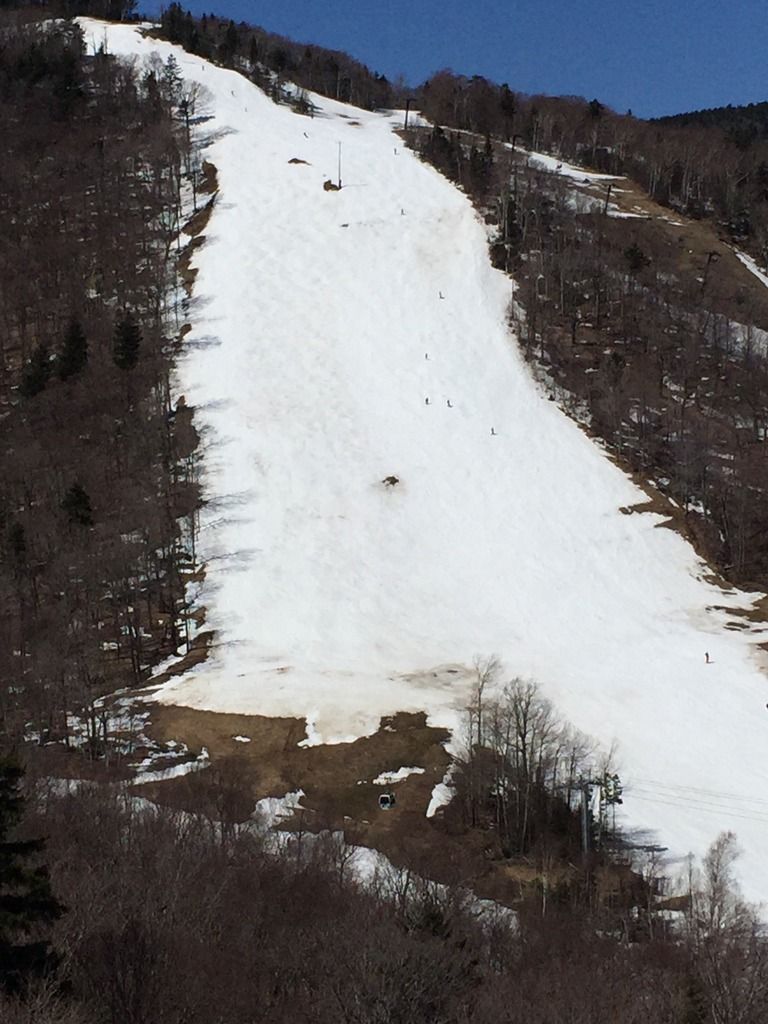 Was there Friday, pretty special all-around.  Mostly crispy in the early AM- Cascade/Escapade never really got great, but Highline & Eastfall started soft & remained stellar throughout.  Best runs in the afternoon were upper/mid Ovation to Superstar laps.  Downdraft & Doubledipper were very good too, nice & soft.  Outer Limits was closed Friday but I heard it was really good when they re-opened it Saturday.
Snow reason not to share.
If you'd like to share your own comments, please
log in
to DCSki.