Conditions Scott?
2
posts from
2
users
Updated 17 years ago
1,100 views

Scott i noticed that the conditions page is still haveing some problems.. it says that wintergreen has 10/19 trails but it says the resort is 100% open…. wintergreen really has 20/20 trails open.. They have 20 tails not 19 like the conditions page says….on the resorts page says all the trails are open…i think that the condions has gone wacky i have noticed a couple minor things for other resorts 2..
Thanks Air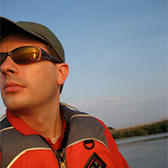 Hi! Thanks for pointing out the problem. I just investigated Wintergreen and found out that my scripts were correctly inserting Wintergreen into the database, but then inserting Wintergreen, AB on top of it. (In other words, there's another resort somewhere named Wintergreen, and that resort's info was overwriting the valid data.) I corrected this. (I've had to do that with several other resorts that also don't have unique names - such as Hidden Valley.)
I also corrected the trail count at Wintergreen. The # of trails open and % open is provided by AccuWeather, but the total trails is provided by me, based on my resort profiles. Resorts have a tendency of increasing trail counts (even without cutting trees!), which I don't always catch, so some of my info might be out of date. I'll be going through all the resort profiles this summer to bring them completely up to date.
If you see anything wrong with other resorts, please let me know. Be sure to check the "last modified date" to make sure it's current - sometimes resorts aren't timely in reporting their conditions. But in the case of Wintergreen, it was a problem on my end (the best type, because I can fix those!)
Thanks,
- Scott

Speak truth to powder.
If you'd like to share your own comments, please
log in
to DCSki.